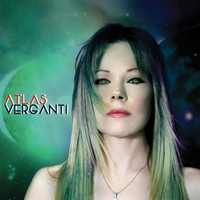 The debut album from this Italian band.
Verganti
is a sextet with a lineup of piano, keyboards, guitars, bass, drums, percussion and Italian vocals. Both male and female Italian vocals.
Italy has got a very big, flowering progressive rock scene. One of the new bands here are Verganti and I suspect we will hear a lot more from and about them in the coming years. I hope so !
Verganti does classic Italian progressive rock (RPI). That means symphonic prog with Italian vocals.
Their music is performed with the classic 1970s organ, piano, guitars and Italian vocals sound. A bit of an opera vocal which is very flowery and lyrical.
This sixty-eight minutes long album is also a concept album about aliens giving us Darwinism or something like that. I hardly speak an Italian word.
What really matter is the music. Music is full of references to the likes of Banco Del Mutuo Soccorso and those more pastoral RPI bands.
This makes this album a good album where my only gripe is the lack of a truly great track. That aside, this is a more than acceptable debut album. All RPI fans should check out this album.
3 points