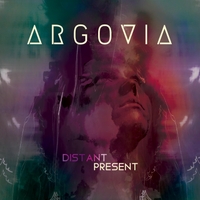 The debut album from this Colombian-Venezuelan band.
The band
is a quartet with a lineup of keyboards, guitars, bass, drums and female vocals. English vocals.
This is a new band to me. But they have got a Bandcamp site which tells me that this band has been around for a while. But not on my radar. Check them out
here
where you can also purchase this album.
The band compares themselves to Anathema, Riverside and Porcupine Tree. Which seems correct in my view. The difference is that none of the bands above has a female vocalist. Argovia do.
In a quest to find a suitable label for this band and album, I would also add the prog metal bands with female vocalist. The music here is unmistaken prog metal.
That means you know what you get. Chugging guitars and some symphonic prog inspired pieces of music. The twelve songs are around the five minutes mark on average and that takes this album up to one hour and some seconds.
The vocals here is very good and the music is OK too. I am not a big fan of progressive metal and I am having difficulties finding any enthusiasm for an album like this. This is a decent to good album which will really please all fans of progressive metal.
2.5 points