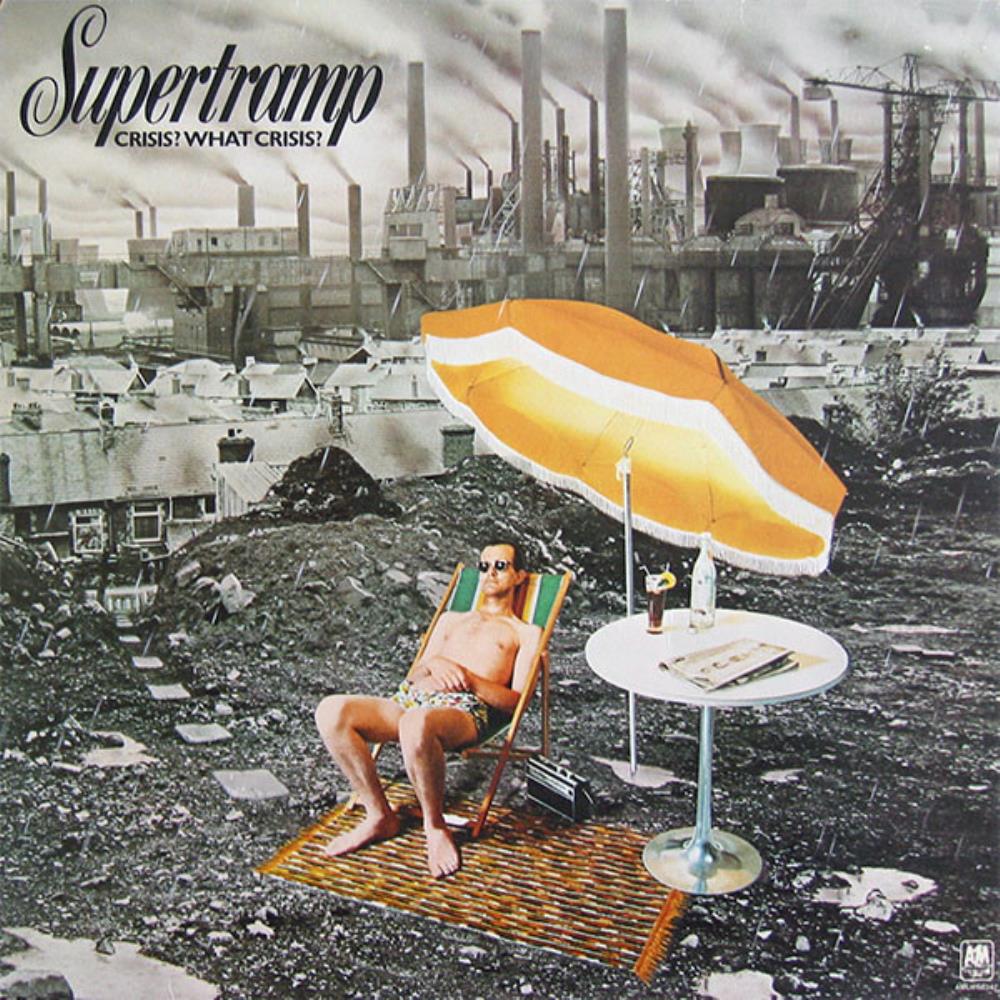 The fourth album from this UK band.
Supertramp
was a quintet on this album with a lineup of drums, percussions, bass, guitars, wind instruments, harmonica, keyboards and vocals.
The band had their breakthrough with the previous album Crime Of The Century from 1974. A breakthrough the band was eager to follow up with Crisis ? What Crisis ?
The sound is the same as on their breakthrough album. The same mix of pomp pop and symphonic prog. There are also some catchy songs here and some hit singles, if I am not much mistaken.
The mix of woodwinds, keyboards, guitars and the vocals are really elegant too. Something that creates their sound.
There is a lot to be happy about here. About a band who created their own sound and walked their own path. This is one of the albums that cemented their position and reputation.
This is also a very good album with a lot of details and melodies to be really happy about. And the cover art-work is also classic and one of the best known images of the 1970s.
This is a very good album which is well worth checking out.
3.5 points