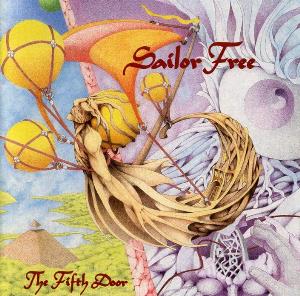 The second album from this Italian band.
The band
is a quartet with a lineup of percussions, guitars, bass, drums, piano, mellotron, vox organ, minimoog and vocals.
I did a review of their third album, the 2012 album Spiritual Revolution, back in December 2013 for
# 1
of this blog. Check out my review
here
.
This band is indeed one of the more sadly ignored Italian progressive rock bands. One of the hidden gems of the scene.
They were active in the 1990s with two albums and in the 2010s with two album. Their first era saw the band gravitate towards psych rock and a bit harder rock.
That is pretty obvious on this album where the band blends in psych rock, hard rock and progressive rock (aka VDGG) into this fifty minutes long album.
The result is an album with some good things and not so good things. This is not an exciting album. It is rather dull in places. It is still worth checking out if you can.
2.5 points