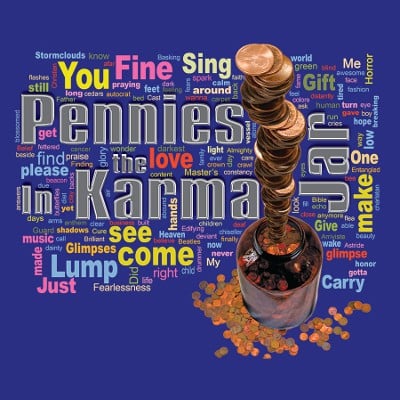 The eight album from this US band.
Salem Hill
was a quartet with a lineup of bass, keyboards, guitars, hammond organ, wurlitzer, drums, percussion and vocals.
A session musician added his cello to a couple of songs.
I believe this is my second meeting with this band. I reviewed their latest album, the 2014 album The Unseen Cord for # 1 of this blog back in April 2015. You can find my review
here
.
Salem Hill has been wandering between symphonic prog and neo-prog during their albums. The album before this one was a symphonic prog album, I have been told.
Pennies In The Karma Jar is a neo-prog album with some strong influences from both AOR and rock.
The mood is very happy with this typical US optimistic smiling neo-prog sound. I get the feeling that this is a Christian neo-prog album. But I may be wrong.
We get one hour of music on this album. Music which is decent enough but is still sorely lacking in the quality department. There is no good songs here. The is not many good details here either. The result is a decent album and just that.
2 points