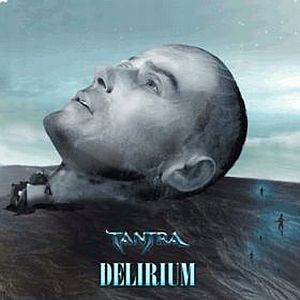 The fifth and final album from this Portoguese band.
Tantra
was a quartet on this album with a lineup of drums, synths, guitars, keyboards and vocals.
The quartet has got help from numerous guest musicians who provided bass, keyboards, drums, female vocals and poem.
Their 2002 album Terra was not too bad. You can read a review of this album and their other albums somewhere else in this blog.
As on Terra, Tantra was now reduced to be Manuel Cardoso's band and vehicle for his own music and visions. Gone was everything good from their first two albums. Their two classic albums.
Delirium is a mix of Pink Floyd and some classical opera. All of this on keyboards, guitars, bass, synths, vocals and bass. No classical music orchestra was hired to perform this fifty minutes piece of music.
Manuel Cardoso is a lead guitarist and his guitar solos are pretty much dominant here. They are supplemented by some synths and vocals.
The music is not good at all. It is barely decent. The sound is a bit on the plastic side and does not feel honest at all. It is pretty hard not to be annoyed by this album which sounds cheap and nasty. A couple of good details saves this from the turkey yard. But avoid this album. Only their first two albums is well worth having.
1.5 points