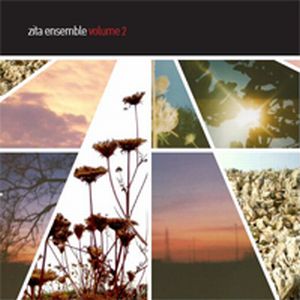 The third and final album from this Italian band.
Zita Ensemble
was a trio with a lineup of guitars, bass, drums and contrabass.
I know next to nothing about this band beside of the fact that their three albums was released on Lizard Records. They are a highly respectable record label.
Zita Ensemble does a mix of lots of genres on this album (and their two first albums, I have heard).
Take post-rock, add in ambient music, krautrock, fusion, jazz, space rock and psychedelic rock. Yes, this is indeed eclectic music and the likes of ProgArchives has rightly so labeled the band as an Eclectic Prog band.
There is a lot of krautrock elements on this album and Ash Ra Tempel springs to mind here.
The main instruments here are half-acoustic guitars which gives this album a great jazz feel too. Which is adding a lot of weirdness and originality to the music.
This album is over seventy minutes long. It could have been split into two albums as this album is a very big mouthful and hard to swallow as one album. The album is one big piece of music and not so easy to get to grips with.
My reservations aside, this is really a good album which ebbs, flows and comes up with a lot of good ideas. Check it out if you find this album.
3 points