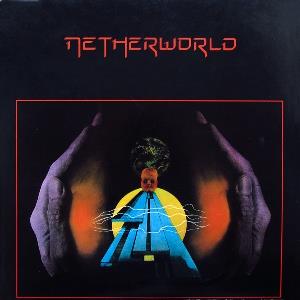 The one and only album from this US band.
Netherworld
was a sextet with a lineup of guitars, keyboards, bass, drums, piano and vocals. Three guest musicians contributed with oboe and xtra drums.
The album was released on a local US label on LP in 1981 and re-released on CD by Musea under the name Netherworld in 2002. This after a lenghty search for the band-members by a Dutch prog rock magazine.
The band and this album is listed as symphonic prog in most magazines. Which may be right. In my view, this album has all the hallmarks for an album where the band members were unsure about which direction they were going to follow.
There is a lot of Kansas influences on this album. During the first songs, that is. It then turns slightly towards prog metal and the likes of Dream Theater. A band which had yet to debut back then. But in retrospective; there are some Dream Theater references here. There are also some more gothic influences here on the final track.
The first song, the heavy Kansas influenced Too Hard To Forget is the best song here. The remaining fifty minutes sees a considerable drop in quality. This is not exactly an interesting album. It is a pretty dull album unless US prog rock is the biggest interest in your life.
The end result is a decent album, but nothing more than that. I find it a rather dull, eventless album. Check it out if you are a collector of US prog rock.
2 points