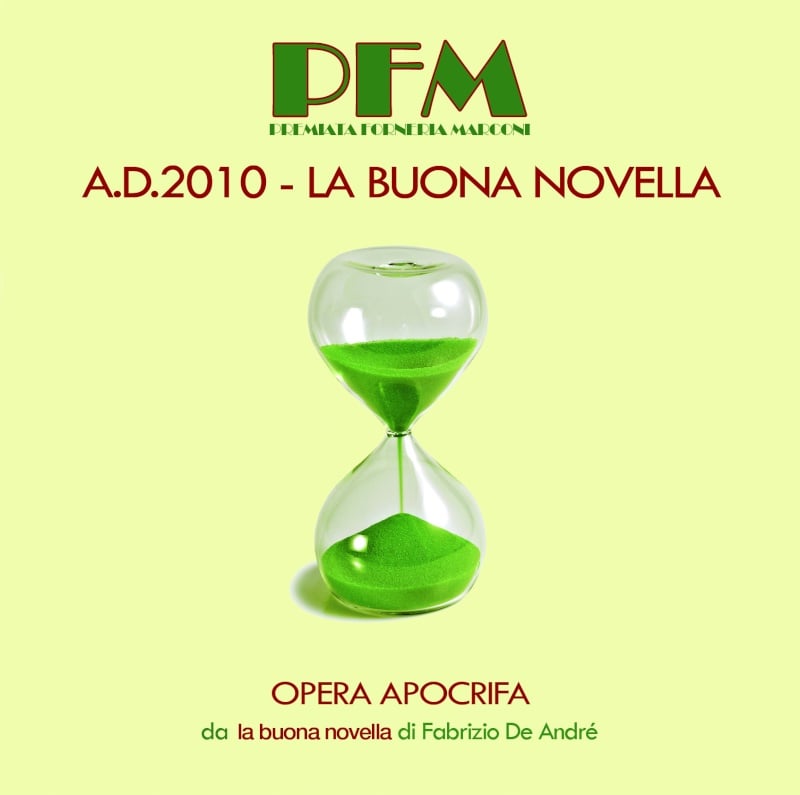 The 18th album from this Italian band.
The band (PFM) was a trio on this album with a lineup of guitars, bass, drums and Italian vocals.
The band also had help from three guest musicians who added their drums, violins, guitars and keyboards to this album.
The band has gone through some bad and good patches during their career. The band was in some sort of resurrgencene on their latest albums and not at least; their latest gigs and tours. Mostly with classical music with their music floating on the top.
This happens when bands and band members gets old. They either move towards folk music or classical music.
PFM has done both. Their gigs was full of symphony orchestras. This album is very much a folk rock or even old style Italian pop album.
This album is not quite in the Angelo Branduardi mode. But it is clearly a mix of old pop and folk rock. There is a lot of vocals where. Vocals lost when you are not a native Italian speaker.
The music is not particular interesting or good. Well, some parts is fairly good. But the music is very little challenging and offers up next to no food for my brain or imagination. It is in short not a prog rock album.
The end result is a decent to good album. An album better than their worst ones. But nothing more than that.
2.5 points