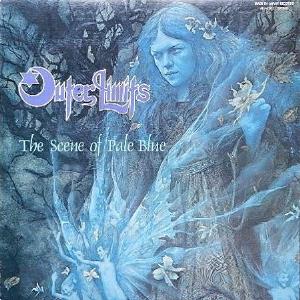 The third album from this Japanese band.
Outer Limits
was a sextet on this album with a lineup of violin, keyboards, drums, bass and vocals.
A three men big choir also added their voices to this album.
Outer Limits is a very eclectic band with music it is difficult to penetrate....... and review. Hence my many attempts of reviewing each album before I am finalising an opinion. You can find my reviews of their first and second albums
here
and
here
. Both albums is very eclectic.
After having heard three of their in total five albums..... and with plans to review their final two albums before the end of 2017/you will find my reviews of their two final albums somewhere else in this blog.... I have to agree with those who rates Outer Limits as one of the best and most interesting Japanese/Asian bands of all time.
Listed as a symphonic prog band in ProgArchives and other places, Outer Limits comes up with an album which has more in common with King Crimson from their Red and Larks Tongue albums than symphonic prog.
There is a lot of symphonic prog in the early Genesis era here too. But the music is eclectic and very King Crimson throughout most of this almost one hour long album.
The overall quality is very good and this is indeed a very good album, drenched in mellotron and keyboards it is. It has a lot of twists and turns too. But never in the wrong direction.
Fans of eclectic prog must check out this album..... and band.
3.5 points