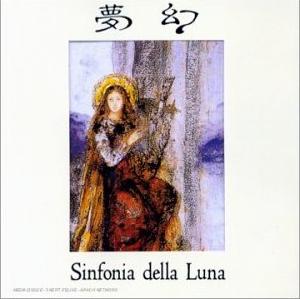 The debut album from this Japanese band.
The band
was a quartet with a lineup of drums, synths, guitars, mellotron, bass, percussions and male vocals.
Mugen released three albums before they gave up and all of them will be reviewed this month/has been reviewed this month.
Mugen is one of the bands in the Japanese symphonic prog scene. One of the better ones in that scene. This scene is known for their, ehh.... special vocals. The vocals here is male. But in my European ears, they sounds like female vocals. The vocals are in English and Italian. That is impossible to hear because the vocals are pretty much hidden in the mix.
What is not hidden is the cascades of mellotron and synths. The music is surprisingly organic despite of all this synths. The music is also very bombastic and grandeur. It also has some pastoral melodies too. Symphonic, the music is indeed.
References are ELP and early Genesis. Sky has also been mentioned by other reviewers. Yes, I would agree with that.
The result is a fifty-two minutes long album. An album which showcases Japanese symphonic prog. And it is also a good album indeed. I very much enjoy this album and I am pretty sure you will do the same.
3 points